"CAN'T WAIT!!!!!!!!! There's really no haunted trail, ride or house that beats it!" -Kim in Biddeford, ME
"This place is awesome! Can't wait to go back in a few weeks!" -Cliff
"I would love to meet the guys who built this place!" -Katie Scarborough, ME
Official Sponsor: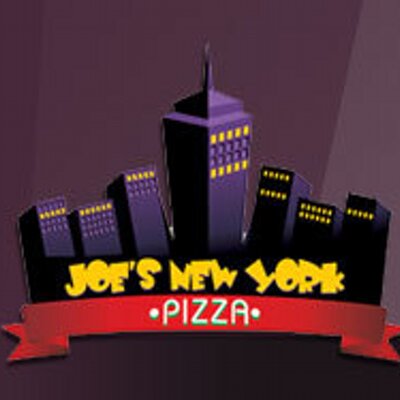 DESTINATION HAUNT
WILL BE CLOSED FOR 2020 SEASON.
EVERYONE BE SAFE AND HEALTHY!
SEE YOU IN 2021!!!!

Voted MOST HAUNTED in and around MAINE and NEW HAMPSHIRE!!!!!!!!!!
MINIMUM RECOMMENDED AGE IS 7 YEARS OLD.
YOU WILL BE OUTDOORS (rugged terrain). PLEASE WEAR APPROPRIATE
FOOTWARE AND APPAREL. NO CELL PHONES ALLOWED INSIDE ATTRACTION.
PRICING:

$25 Peak Admission

(Sat Oct 19 & 26, Red Dates)

$20 General Admission

(Yellow Dates and Orange Dates)




New Snack Shack Menu:

PRETZELS, HOTDOGS, NACHOS, CANDY BARS, CIDER, COFFEE, HOT CHOCOLATE AND MORE!!!

Contact FranMan to reserve transportation times!
Phone: (207) 351-5171
Email: DestinationHaunt@gmail.com
Address:
DESTINATION HAUNT
249 Lord Rd
Lebanon, Maine 04027

DIRECTIONS to DESTINATION HAUNT:
**********DO NOT TAKE LITTLE RIVER ROAD**********

From Interstate 95 heading South, take the Maine Turnpike Exit 32 (formerly Exit 4) and make a right
onto route 111. Follow Route 111 and it will magically turn into route 202 (you'll junction it, but you don't have to turn). Take Route 202 through Sanford and into Lebanon. Make a left onto Long Swamp Road. Make your immediate left onto Lord Road (Dirt Road) and the haunted house is just about 1/2 of a mile down that road on your left.

Coming from Boston, take I-95 N entering NH, take exit 4 on left (Spaulding Tpke Rt 16 N), then take exit 16 for US 202 E/NH11 E toward Rochester/Sanford Maine, turn slight right following US
202E/NH11 toward Maine, continue on Route 202, off this route 202 take a sharp right onto Long Swamp Road, then take your first
immediate left onto Lord Road (Dirt Road),
and the Destination Haunt is just about ½ of a mile down Lord Road on your left.
RESTRICTIONS: READ THIS WARNING BEFORE ENTERING DESTINATION HAUNT! DESTINATION HAUNT RESERVES THE RIGHT TO REFUSE ADMISSION TO ANYONE.
DISCLAIMER Destination Haunt LLC., reserves the right to refuse a ride to any patron at any time, for any reason. Your ticket is a revocable license and can be taken with admission refused. This ticket is license to ENTER AT YOUR OWN RISK! All patrons assume ALL RISK and Danger incidental to THE HAUNTED ATTRACTION EVENT before, during, and after the unguided walk. All patrons will voluntarily assume all risks and dangers associated with each and every attraction and agrees to release the operator(s), affiliates, officers, managers, directors, employees, and landlord from any liability, harm, injury or death, cost or expense whatsoever that may arise directly or indirectly from attending this attraction. This is an outdoor attraction which is held in the dark! In addition, the trail is uneven and poorly lit with many obstacles and structures that are potential hazards. By setting foot on the property you assume all risks and responsibilities. APPROPRIATE ATTIRE IS REQUIRED. You will experience audio & visual disturbances, low visibility, strobe lights, fog, damp and/or wet conditions, encounter uneven walking surfaces in a physically demanding environment. While every effort is made to ensure your safety, you should not participate if you are: pregnant; suffer from claustrophobia; are prone to seizures; has heart, back, or respiratory problems. ALL PATRONS ACKNOWLEDGE THAT THEY HAVE READ, UNDERSTOOD AND ACCEPTED OUR TERMS, CONDITIONS, POLICIES, PATRON WAIVER, RELEASE OF LIABILITY COVENANT NOT TO SUE & IMAGE RELEASE AND DISCLAIMERS STATED HERE AND ON THE WEBSITE. WE RESERVE THE RIGHT TO AMEND SUCH AS THE NEED ARISES, AND WITHOUT PRIOR NOTICE. THIS ATTRACTION RESERVES THE RIGHT TO REFUSE ADMISSION TO ANYONE. 1. YOU WILL EXPERIENCE INTENSE AUDIO, LIGHTING, EXTREMELYLOW VISIBILITY, STROBE LIGHTS, FOG, DAMP AND WET CONDITIONS, MOVING FLOORS AND WALLS, SPECIAL EFFECTS, SUDDEN ACTIONS AND AN OVERALL PHYSICALLY DEMANDING ENVIRONMENT. 2. YOU SHOULD NOT ENTER A HAUNTED ATRRACTION IF YOU SUFFER FROM ASHMA, HEART CONDITIONS, PRONE TO SEIZURES, HEART CONDITIONS, PHYSICAL AILMENTS, RESPIRATORY OR ANY TYPE OF MEDICAL PROBLEMS, OR ARE PREGNANT OR SUFFER ANY FORM OF MENTAL DISEASE INCLUDING CLAUSTROPHOBIA. 3. DO NOT ENTER THE ATTRACTION IF YOU ARE INTOXICATED, WEARING ANY FORM OF CAST, MEDICAL BRACE, USING CRUTCHES, OR HAVE ANY TYPE OF PHYSICAL LIMITATIONS, TAKING MEDICATION OR USING DRUGS OF ANY TYPE. YOU WILL NOT BE ADMITTED IF ANY OF THESE CONDITIONS ARE TO BE NOTICED BY OUR STAFF. 4. DO NOT SMOKE, RUN, EAT, AND DRINK INSIDE THE ATTRACTION. ADDITIONALLY, THERE IS NO TOUCHING OF ACTORS, CUSTOMERS, OR PROPS INSIDE THE ATTRACTION. NO VIDEOS OR FLASH PHOTOGRAPHY MAY BE TAKEN INSIDE THE ATTRACTION. YOU WILL NOT BE ADMITTED AND WILL BE ASKED TO LEAVE THE PROPERTY, IF ANY OF THE RULES ARE NOT FOLLOWED. THERE ARE NO REFUNDS! ENTER AT YOUR OWN RISKS! PATRON WAIVER, RELEASE OF LIABILITY COVENANT NOT TO SUE & IMAGE RELEASE Destination Haunt LLC and Sebella Realty LLC 249 Lord Rd, Lebanon Maine 04027 Warning: By entering through the gate and park your car on the property, located at 249 Lord Rd, Lebanon Maine 04027, you have chosen to ENTER AT YOUR OWN RISK! All patrons assume ALL RISK and Danger incidental to Destination Haunt LLC and Sebella Realty LLC Before, During, After the unguided tour. I understand and agree that I may have to walk through the outdoor haunted attraction event unaccompanied/ without any guide, and alone, located at 249 Lord Rd, Lebanon Maine. I , for myself and on behalf of my heirs, assigns, personal representatives and/or next of kin, forever WAIVE, RELEASE,DISCHARGE, AND COVENANT NOT TO SUE Destination Haunt LLC, Sebella Realty LLC and their heir, officers, directors, representatives, officials, managers, principals, agents and/or employees, subsidiaries, and/or assigns, as well as their independent contractors, sponsoring agencies, sponsors, advertisers, volunteers, and if applicable, owners and lessors of the premises used to conduct the Haunted Attraction Event (collectively, the "Releasees"), WITH RESPECT TO ANY AND ALL INJURY, DISABILITY, DEATH, and/or loss or damage to person or property, incurred by me in connection with participation in the Haunted Attraction. I further agree to indemnify, defend and hold harmless Releasees from any loss, liability, cost, claim or damages arising from my participation in or association with activities and events organized and sponsored by Destination Haunt LLC and/or Sebella Realty LLC or connected with the Haunted Attraction Event. I knowingly and freely hereby assume the risk of any personal injury, property damages or loss, and waive and release Destination Haunt LLC, and Sebella Realty LLC, its successors, owners, managers, officers, directors, volunteers, or employees from any and all liability or claims from personal injury, property damaged I may suffer, incur, or sustain which could in anyway be construed to be connected with, arise out of or touch upon my participation in the Haunted Attraction Event located and operated by Destination Haunt LLC and Sebella Realty LLC. You will be videotaped and broadcast on our websites with no compensation. By entering and is a patron of the haunted attraction (the event) operated by Destination Haunt LLC and Sebella Realty LLC, you waive any injury or talent claims, what so ever and accept these terms and conditions. Specially, you claim no copy right interest in your image if used as part of any websites, any video images, or any promotional materials for Destination Haunt, LLC or others. You hereby release all broadcast and talent rights. I irrevocably grant unlimited permission to Releasees, to use, reproduce, sell and distribute any and all photographs, images, videotapes, motion pictures, recordings, or any other depiction of any kind of me or of my participation in the Event or related activity for any legitimate purpose in perpetuity and I understand that I shall not be entitled to any compensation therefore. I hereby irrevocably and absolutely grant permission to the Releasees to film, videotape and record gratis the activities/actions/movements of my participation as a patron of the Haunted Attraction (referred to herein as "I", "me", "my") in the Event and subsequently to telecast, sell, distribute and otherwise utilize the same in whatever manner Releasees shall deem appropriate. Such permission shall include granting the unlimited and irrevocable right to Releasees, without compensation of any kind to me, to use, reproduce or broadcast, my name, nickname, image, likeness, voice, photograph, signature facsimile, and biographical information in connection with the Haunted Attraction Event without compensation of any kind to me. I acknowledge that Releasees and their representatives shall have the unlimited right throughout the world to copyright, use, reuse, publish, republish, broadcast and otherwise distribute depictions of or information about me and all or any portion of the Haunted Attraction Event in which I may appear on any and all radio, network, billboards, cable and local television programs and in any print materials and in any other format or media (including electronic media) now known or hereinafter devised in perpetuity and without compensation to me. In consideration and in return for being allowed to participate as a patron in the Haunted Attraction Event, I release and agree not to sue the Releasees from all present and future claims regarding my participation in the Events that may be made by me, my family, estate heirs, or assigns.